Dear Deaf Community,
We are planning a Town Hall meeting for the Deaf Community soon. What is a Town Hall? It is a platform where all the Deaf can gather to contribute signs based on the theme of the meeting.
Did you notice that this video does not have subtitles?
Why? The Town Hall is for the Deaf who use sign language.
💊 Theme?
📆 When?
Saturday, 7 November 2020
⏰ Time?
💻 Where? Now, there is a limit on gatherings so we will use an online platform – Zoom.
If you are interested, do register now. However, there is a limit to the number of participants – 20.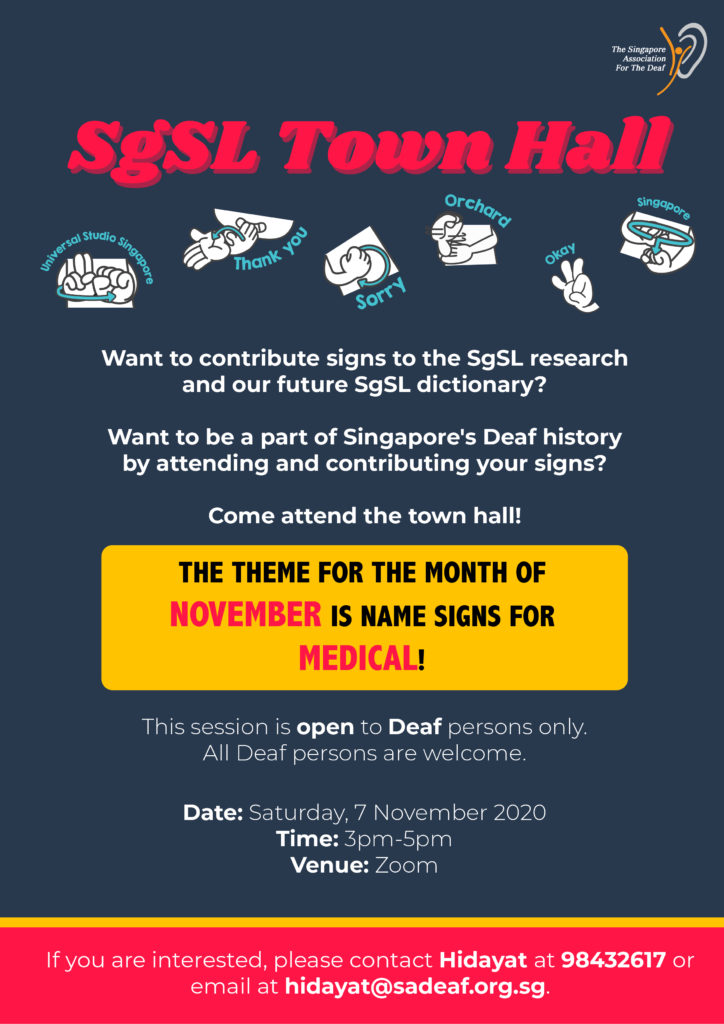 If you are interested, please contact Hidayat at 98432617 or email at hidayat@sadeaf.org.sg.