The annual International Week of Deaf People (IWDP) is here again!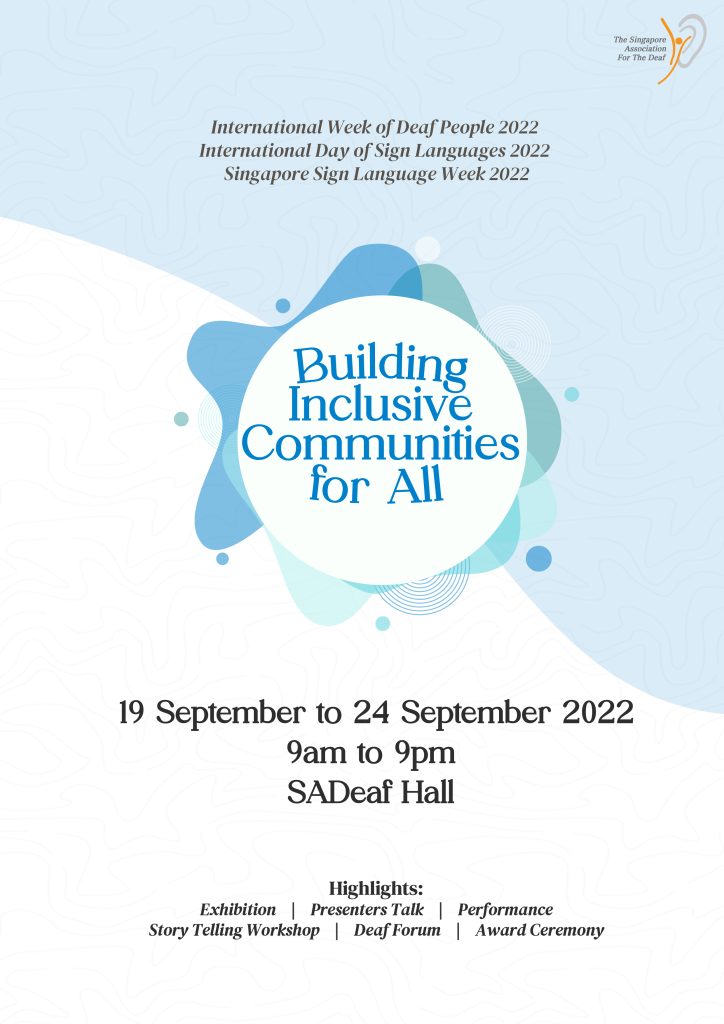 As part of SADeaf's IWDP celebrations, we will be hosting various programmes daily from 19 to 24 September.

Among these are the following talks:
a. "Don't feel sorry for my deaf parents, communicate with them"
Christophe Tay will share on his family's journey as a CODA (Child of Deaf Adults).
b. A bilingual approach to the education of young deaf children: SgSL and English
Barbara D'Cotta, a veteran educator, will share on how becoming bilingual in the national sign language and the written language of one's country of residence is a fundamental right for deaf children.

c. About the World Federation of the Deaf Regional Secretariat for Asia Youth Section (WFD RSA YS) and Youth Work
Yew Hau En served as the secretary for the RSA YS from 2016 to 2021 and is currently the advisor to the new board. She will share knowledge and experiences on youth issues and connecting Deaf youth in Asia.
d. Learning (to love) sign language
Alvan Yap shares about his 20-year journey from a mainstream school background to being in and part of the Deaf community via Singapore Sign Language.

e. SgSL storytelling workshop
Randy Chew, a Deaf actor from the former HI! Theatre, will be sharing his acting experiences and pointers.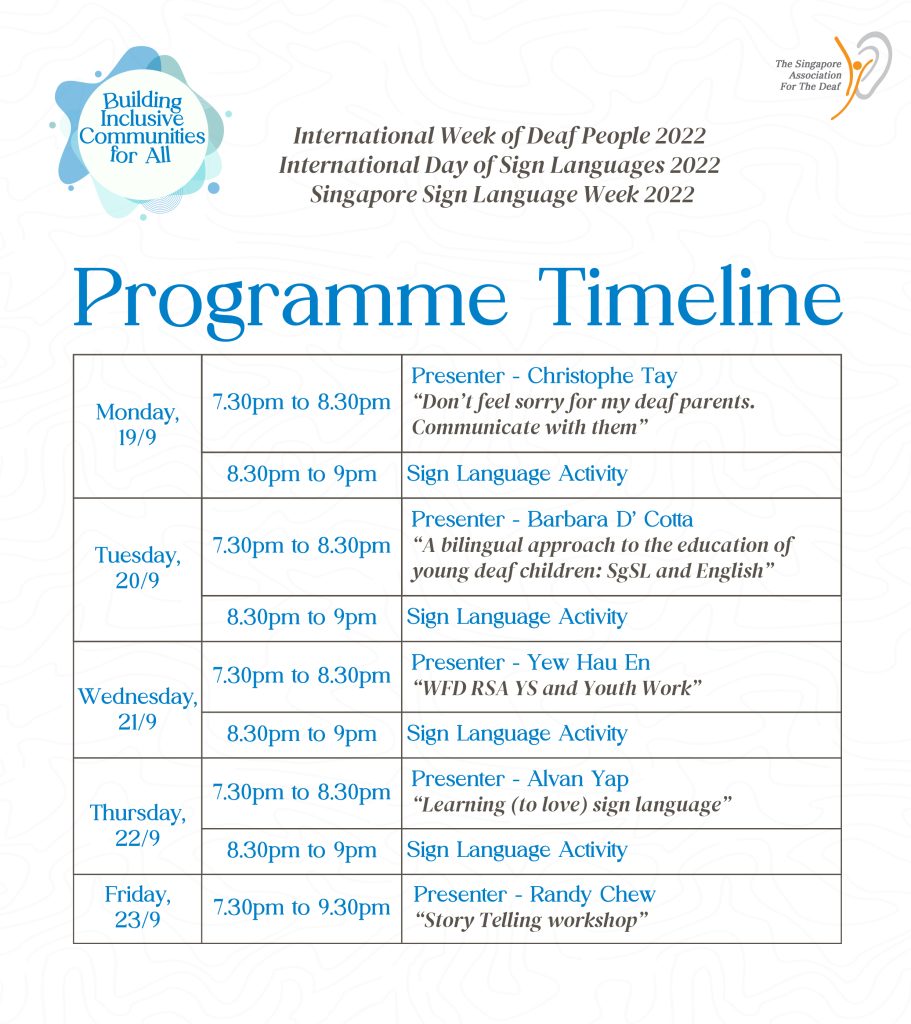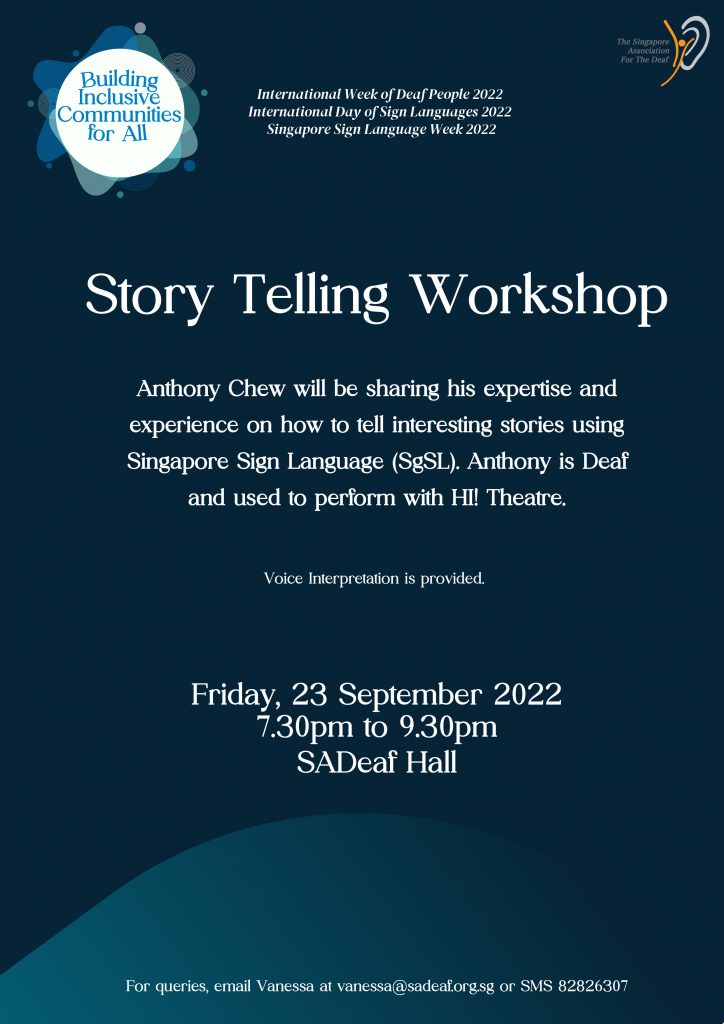 Note: All IWDP talks are held 'live' at the SADeaf Hall, at 27 Mountbatten Road Singapore 397998. The timing for each talk is from 7.30pm to 8.30pm (including Q&A segment). You can walk in without having to register. These talks will also be streamed 'live' online, and recordings will be made available after the event.

See you soon!