As we eagerly approach the International Week of Deaf People, International Day of Sign Languages, and Singapore Sign Language Week in 2023, we'd absolutely love for you to be a part of these wonderful celebrations.
Your presence and engagement could bring even more warmth and inclusivity to these events, creating memorable experiences for everyone involved.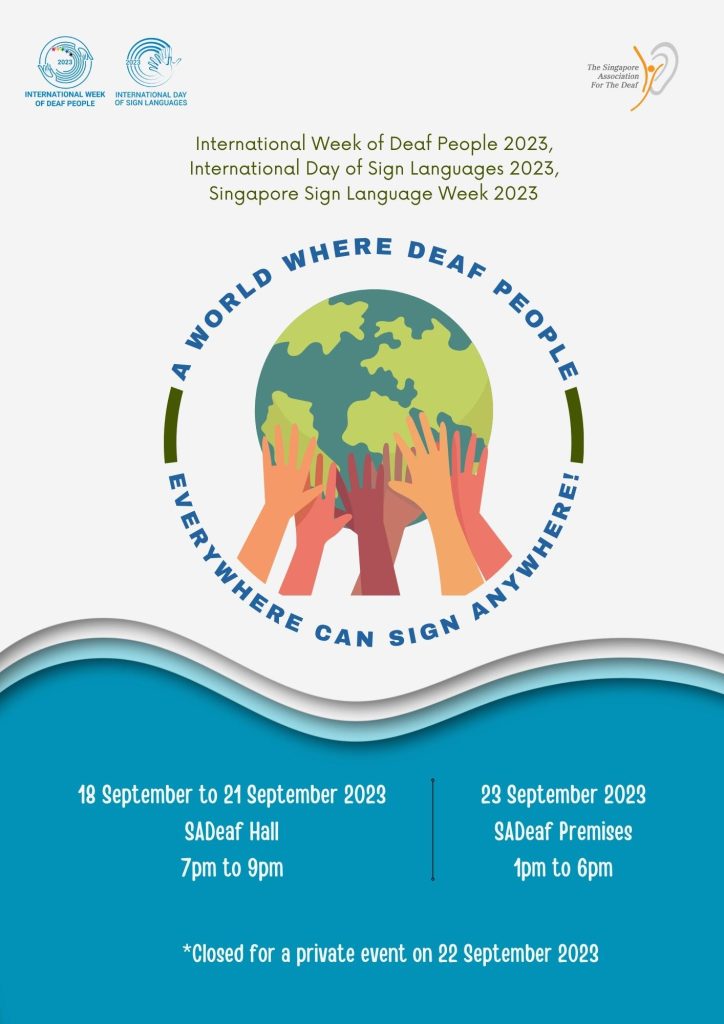 Deaf Boleh is on Saturday, 23 September at SADeaf premises from 1pm to 6pm. Details will be revealed soon!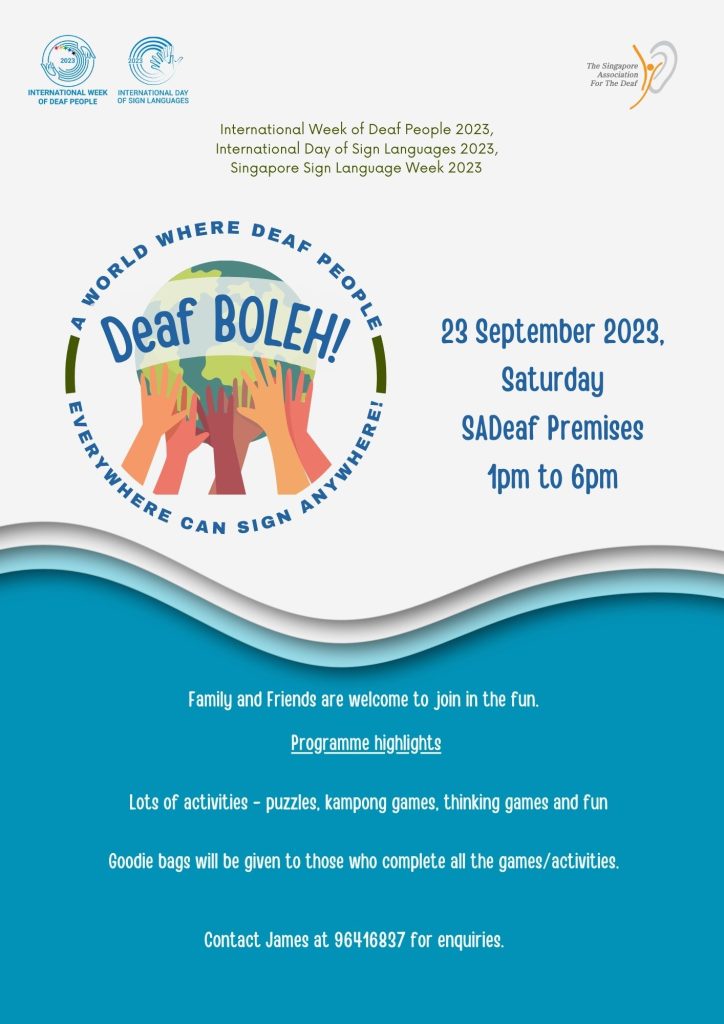 This is an easy look at the timeline for the activities during SgSL week.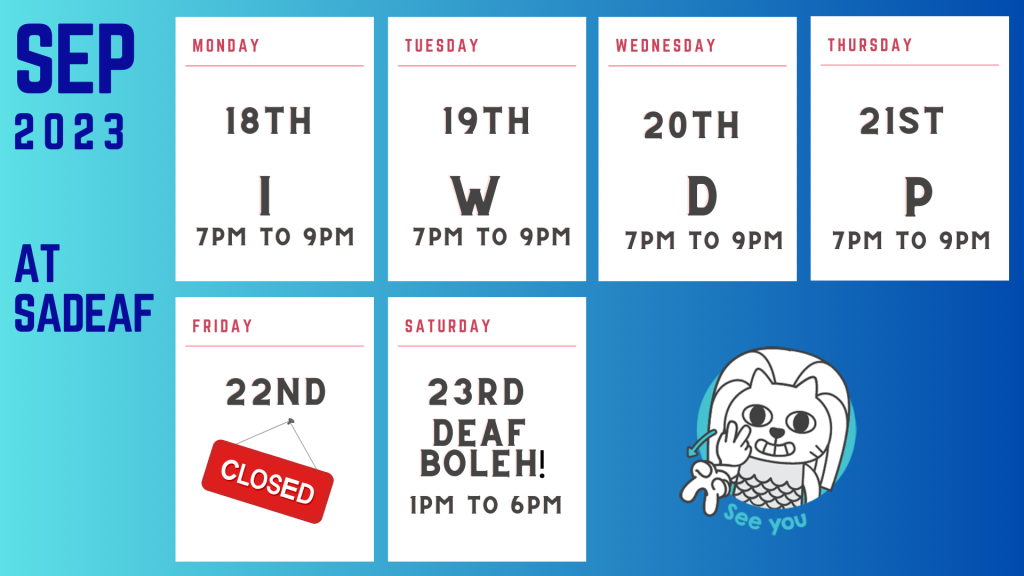 This video talks about the Singapore Sign Language Week and its 2 events – Presentation talks from Monday, 18th September to Thursday, 21st September and Deaf Boleh! on Saturday, 23 September.
Presentation talks and SgSL activities
Date – Monday to Thursday, 18 September to 21 September 2023.
Venue – SADeaf Hall
Time – 7pm to 9pm
International Week of Deaf People programme is as follows
| | | |
| --- | --- | --- |
| Dates | Time – 7.15pm to 7.45pm Presentation talks | 8pm to 8.30pm |
| Monday, 18 September | History of the International Week of the Deaf People and its significance. | SgSL activities |
| Tuesday, 19 September | My Learning Journey as SgSL instructor | SgSL activities |
| Wednesday, 20 September | How the SgSL signbank works | SgSL activities |
| Thursday, 21 September | Sharing sessions by WFD and WASLI delegates | SgSL activities |
You may contact James at 9641 6837 for more details
Let us see what is inside the goodie bags.