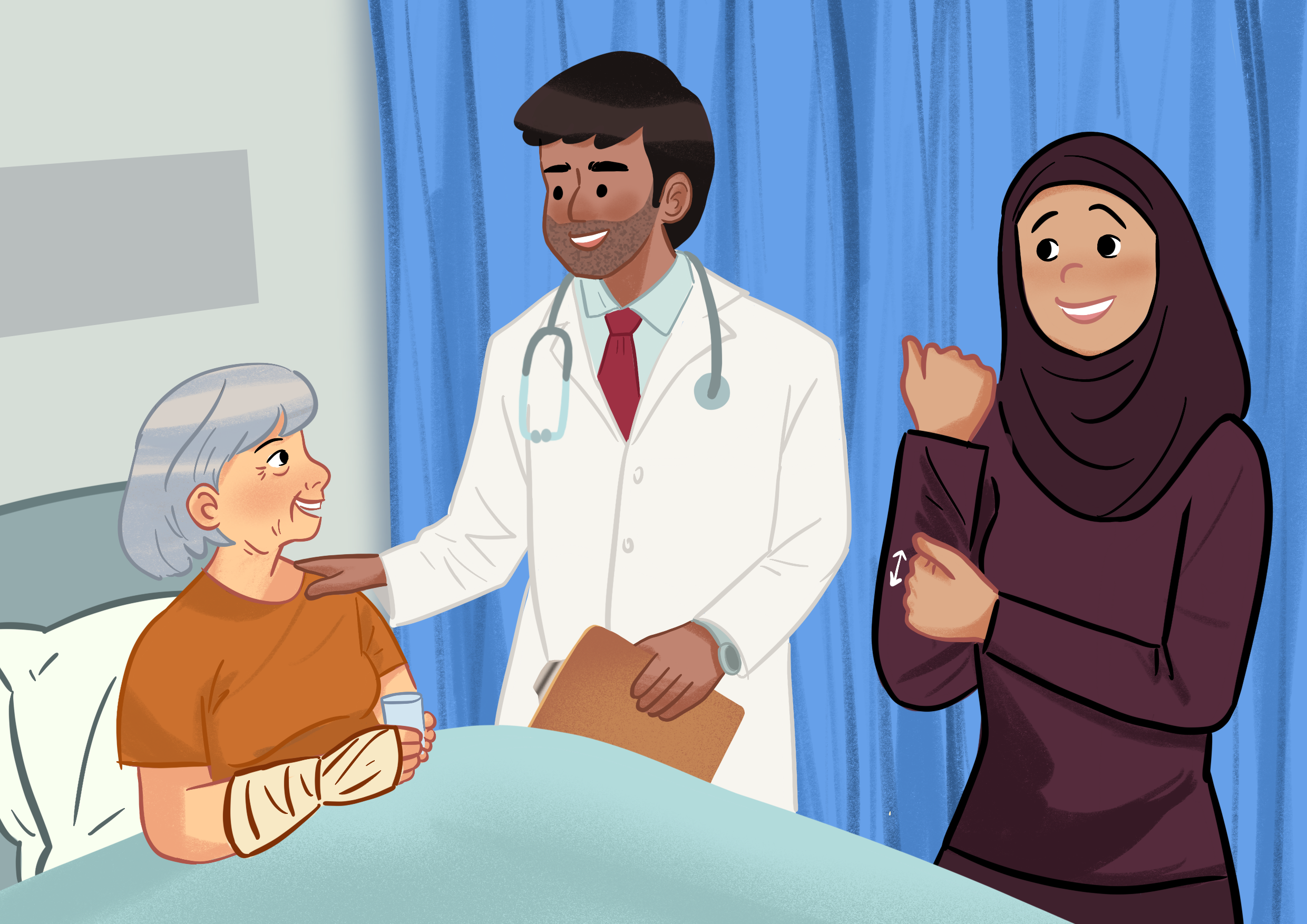 Knowing what your doctor is saying is an important part to understanding about your personal health especially when it comes to providing informed consent before selecting and receiving treatment or undergoing surgeries. This isn't usually an issue for most hearing persons, but for the D/deaf and hard of hearing, this could pose an ethical problem. The engagement of trained interpreters in a medical setting is important in ensuring that patients are aware of their conditions, proposed treatments and the accompanying risks, in order to make informed choices for themselves.
Illustration by: Liang ZhiJie (Isaac @ZhiJieArt), Year 2023.
Commissioned by The Singapore Association for the Deaf.