COVID-19 and the Deaf Community
The COVID-19 pandemic has made the wearing of masks an everyday ritual before you leave the house. Wearing of masks can prevent the spread of the virus. What's more, the wearing and sight of the mask is a symbol of upholding hygienic behaviour such as not touching your face, avoiding crowds and practising social distance.
This norm has presented a new challenge to the Deaf and Hard-of-Hearing community all over the world. Wearing of face masks hides one's mouth. Although only 30 to 45 percent of the English language can be understood through lip reading, wearing of masks completely removes any visual cues that would be of assistance. For sign language users, morphemes which involve the mouth as their primary articulator are masked as well. As a minority group, the Deaf and Hard-of-Hearing community laments at the world designed with hearing people in mind.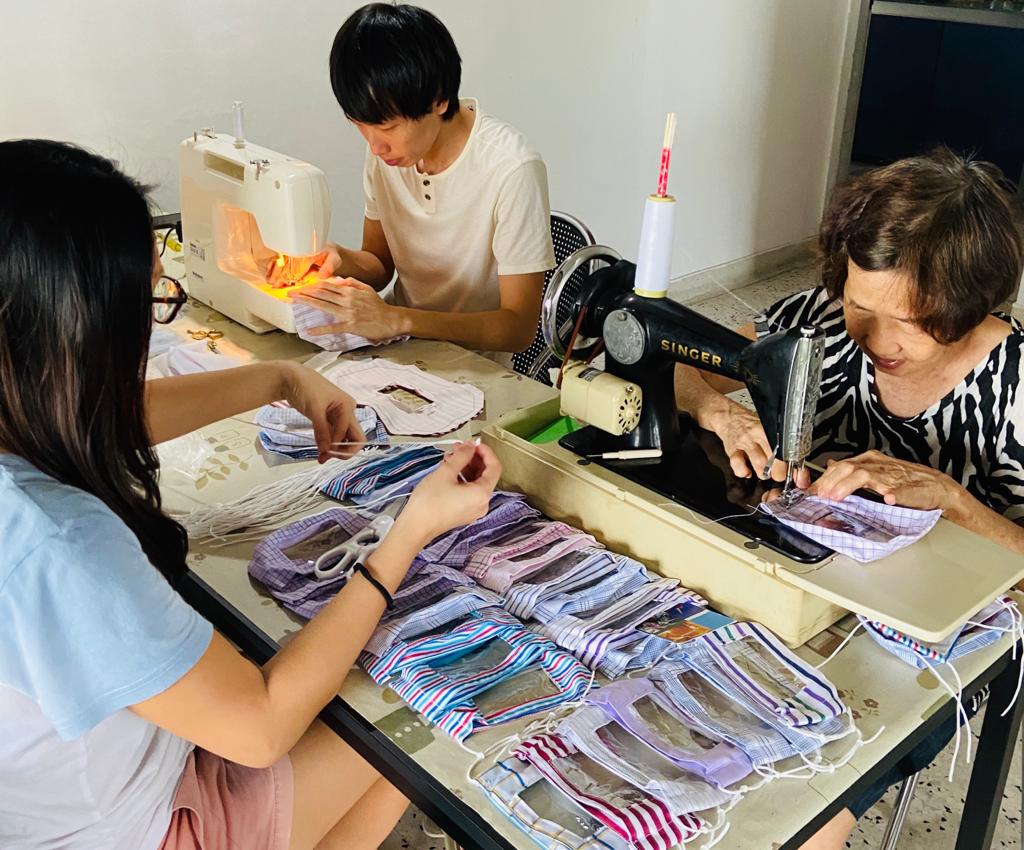 With the Deaf and Hard-of-Hearing community in mind, Oliver and his family set up The Simple Deed, a ground-up initiative to produce clear masks to benefit the Deaf and Hard-of-Hearing community.
Conceptualisation & Making
During one of the volunteering sessions with the elderly, Oliver and his wife realised that they had difficulties communicating with the seniors. After doing some research online, he found the solution to making clear masks.
With an old sewing machine and guidance from Oliver's mother, the family embarked on the project despite him and his wife having no experience in masking masks.
The project has since been a success – volunteers and organisations have donated materials and time to support the cause. More than 150 masks have been donated to SADeaf and now being distributed to family members of Deaf and Hard-of-Hearing clients as well as staff working with the community.
Oliver has started also started the Don't Mask Your Smile – Masks for A Cause to raise funds to support SADeaf and our mask distribution efforts.
If you wish to support the cause, drop them a message on their Facebook Page or simply make a donation!
Tips to Prevent the Clear Mask from Fogging up