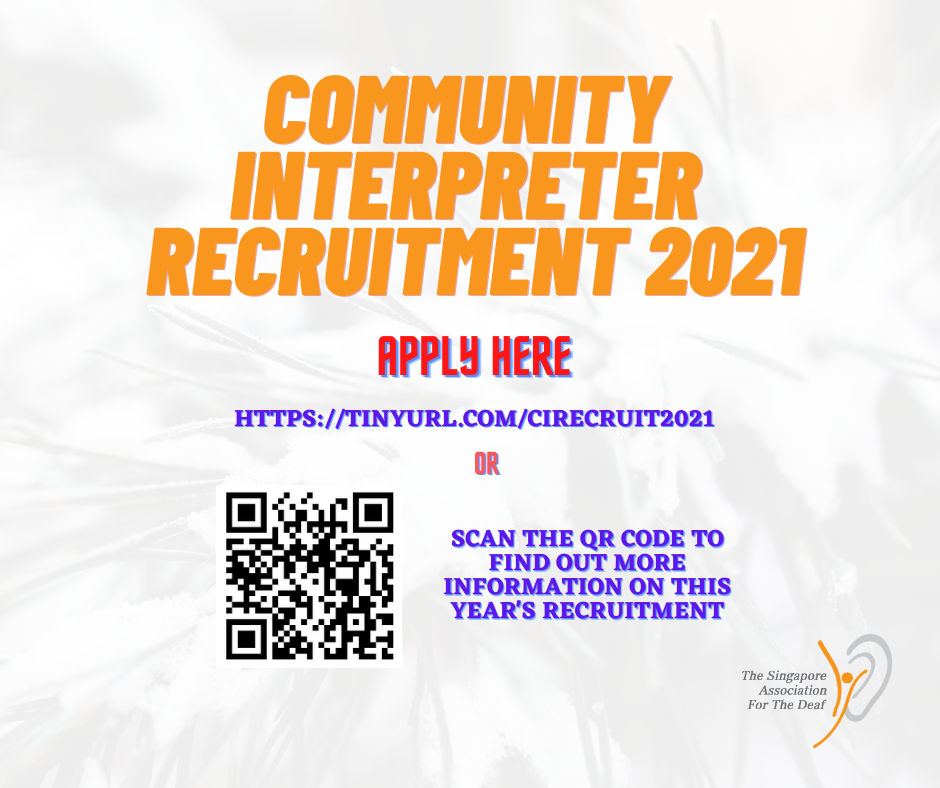 We are recruiting for community interpreters!
Community Interpreters refer to our pool of interpreters who take on assignments on an ad hoc basis with remuneration. Interpreters are allies of the Deaf community providing equal access to information through quality interpretation to empower Deaf individuals to achieve a better quality of life and better integrate/contribute to the society.
Recruitment phase is from now till 18 Feb 2021. Check out the link https://tinyurl.com/CIRecruit2021 for the details!