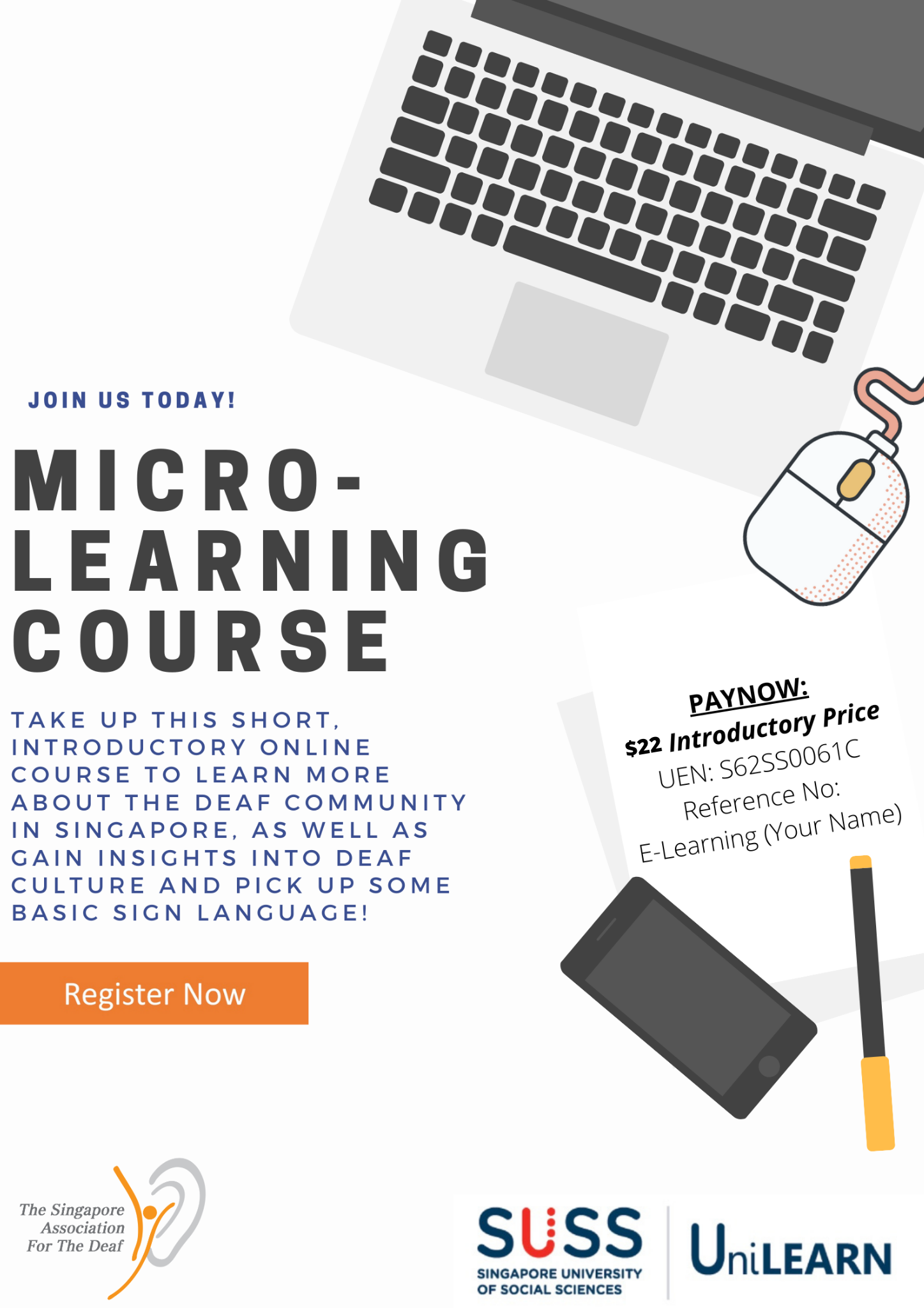 Course Introduction
Curious about sign language? Ever wondered how deaf people communicate with and live in the hearing world? Maybe you have watched Netflix's "Deaf U" series and are intrigued by Deaf culture? Or perhaps you wish to find out more before committing to signing up for a full-fledged Singapore Sign Language course?

Take up this short, introductory micro-learning online course to learn more about the Deaf community in Singapore, as well as gain insights into Deaf culture and pick up some basic sign language!

Jointly developed by the Singapore Association for the Deaf (SADeaf) and Singapore University of Social Sciences (SUSS) under the UniLEARN Initiative, this course allows you to learn at your own pace and time – and in a fun and engaging way via your mobile phones! 

So…sign up now to take your first steps to becoming Deaf inclusive!
Course Fee & Payment
Course Fee: $22 Introductory Price (including GST)
Course Run & Schedule:
 Course Run 19: 1st Aug 2022 – 30th July 2022
Course Run 20: 1st Sep 2022 – 31st Oct 2022
Course Run 21: 3rd Oct 2022 – 30th Nov 2022
Course Run 22: 1st Nov 2022 – 31st Dec 2022
Course Run 23: 1st Dec 2022 – 31st Jan 2023